For 2011, more of our models will allow you to mount a heavier "peg." We do not provide the heavier peg.
With this application the peg will not "fold up."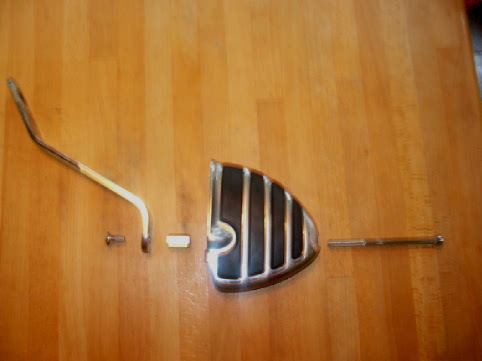 You will need to have the peg and their long bolt. We provide the short bolt and 'coupler nut'.

Based on the recommendations of our testers, we do not provide an opportunity for the heavier peg to fold up because of safety issues and potental damage to the bike since most folding pegs fold more than 90 degrees.





Most heavier pegs fit flush with our "leg". If your choice of peg doesn't have a flush surface, you may mount it as it is but some customers decide to grind off protrusions that hold a set screw.
This

youtube clip

may clarify the process of preloading the spring.
6 sec Video - Large footpeg w/ heavy spring. (May take 30 sec to load)
Because of demand, we are making Models EF, EQ, E.5F and E.5Q to be used with heavier pegs. These models generally do not have enough strength to lift the peg all the way up, so they sag a bit. Many customers like that feature because they don't need to lift their feet as high to get onto them, yet if the bike falls over, the pavement easily lifts the peg out of harm's way.