Both allow your ankles to clear floorboards. Model GA gives a lower peg position, about even w/bottom of engine, but ability to lean is limited to about 30 degrees when down.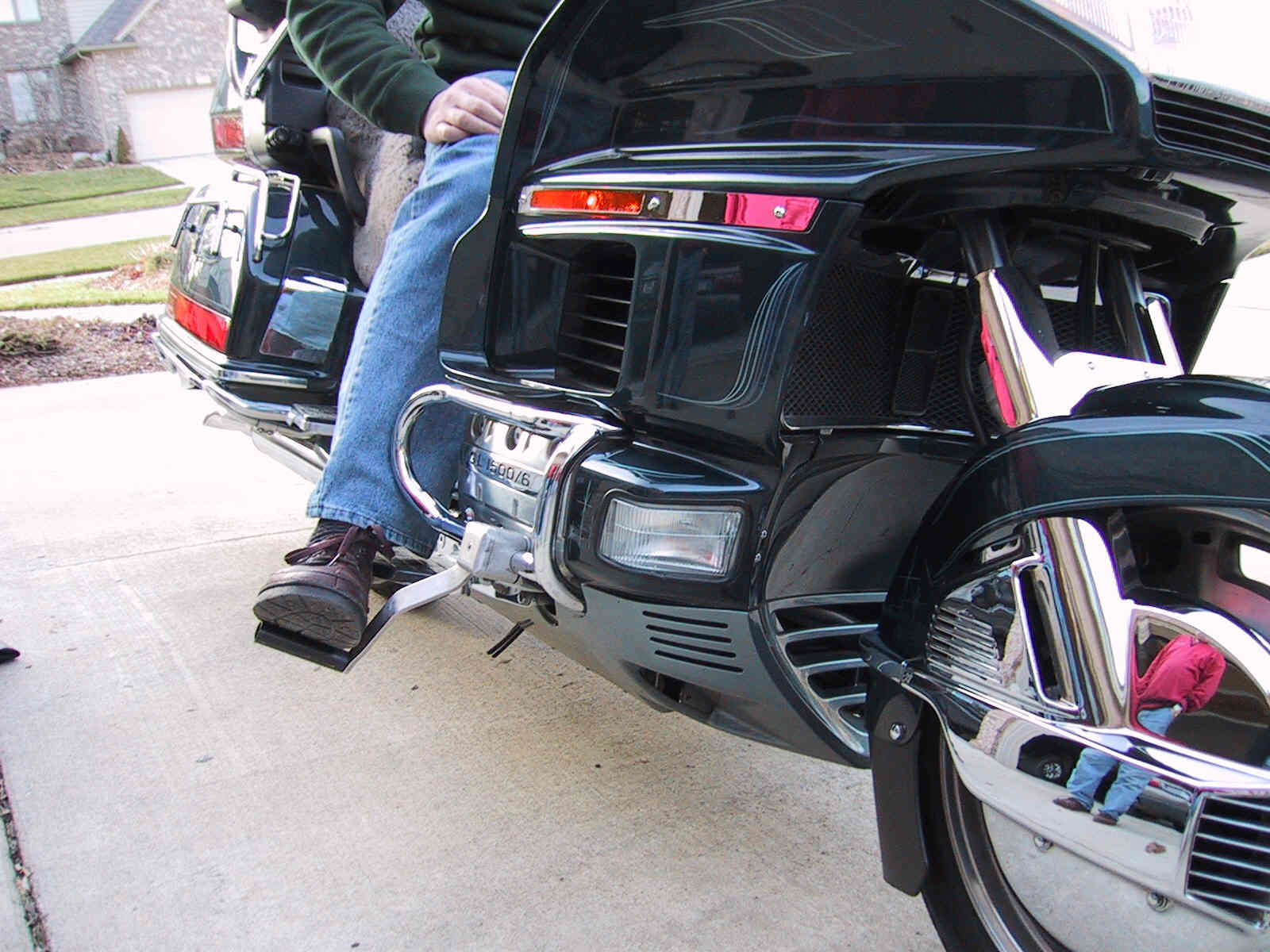 Model GD provides a peg position 2 1/2" higher than Model GA, and increases ability to lean by about 10 degrees when in down position.

May be mounted along w/other heavier Pegs, like Kuryakyn Pegs shown here.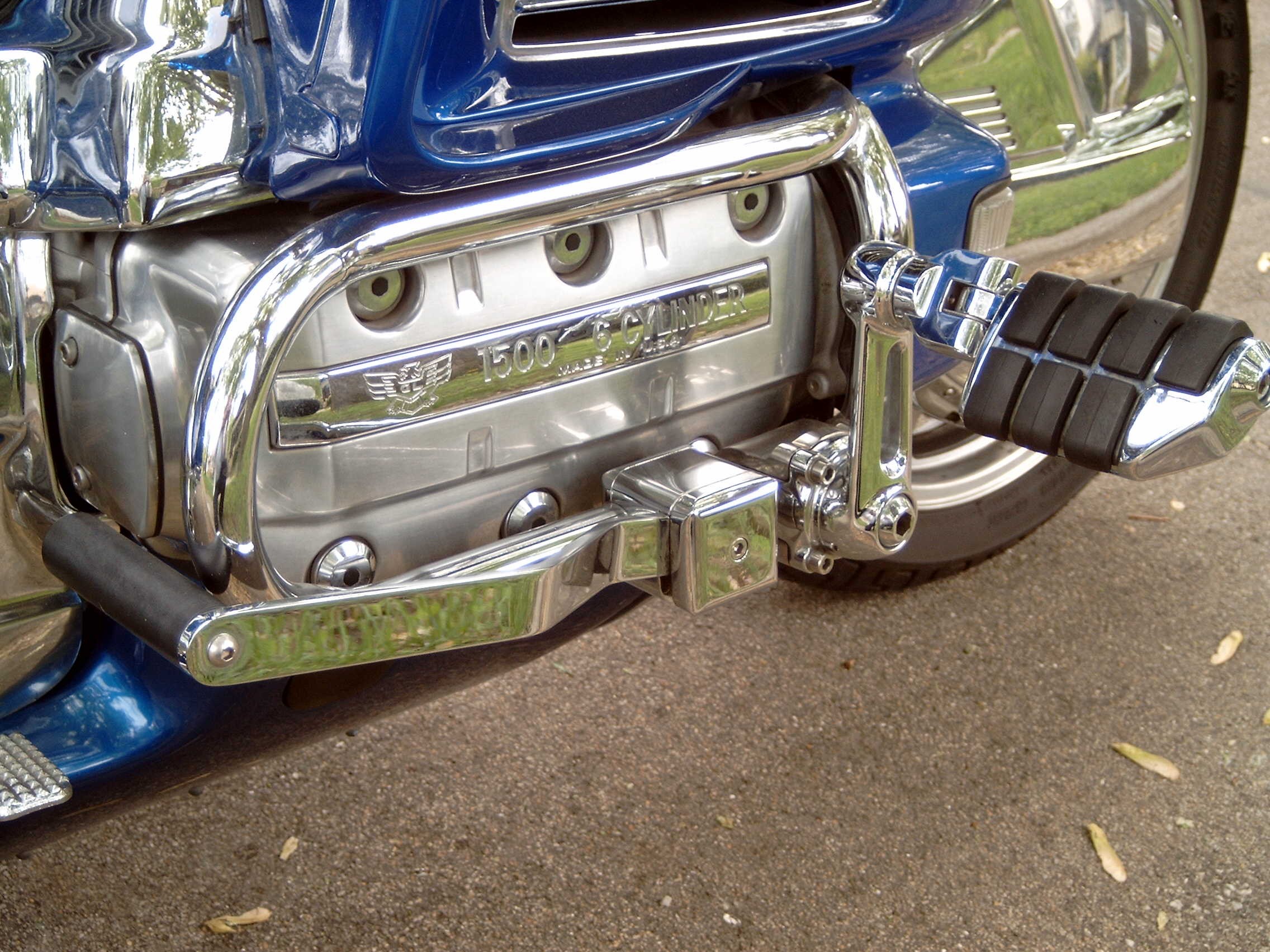 Our Peg rests above your toes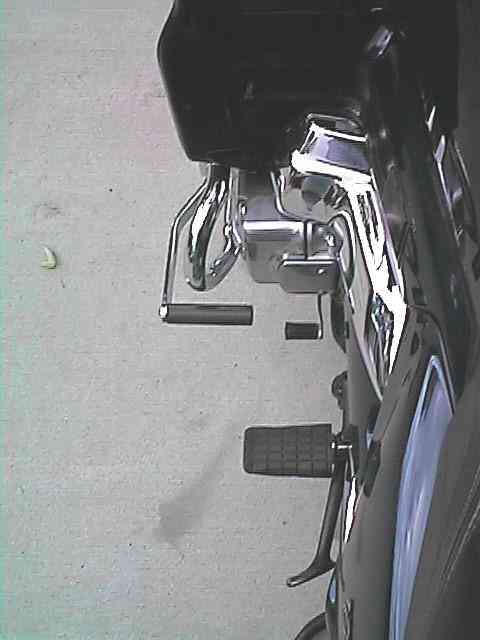 Ffoot position low and close in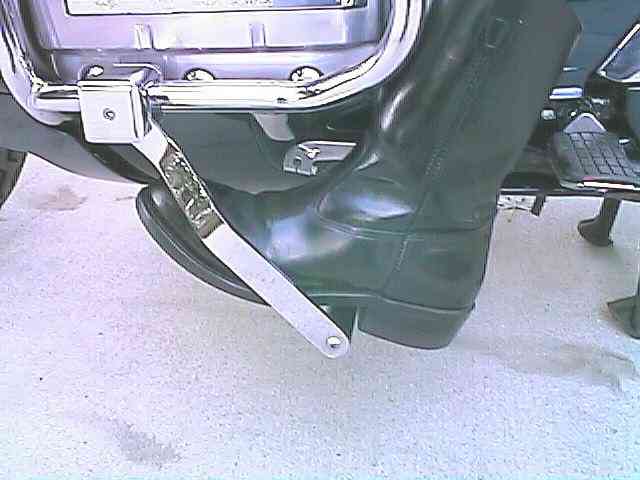 with your leg behind the fairing.

The bottom of our peg is about even with the bottom of the engine.



If uncomfortable with the thought of having pegs pointing inboard, consider Model GA or GD which have the peg pointing outoard. A 20 degree twist in the Leg helps add comfort by putting the peg on an angle - slightly up and back.
Model KA gives a "cruiser foot position"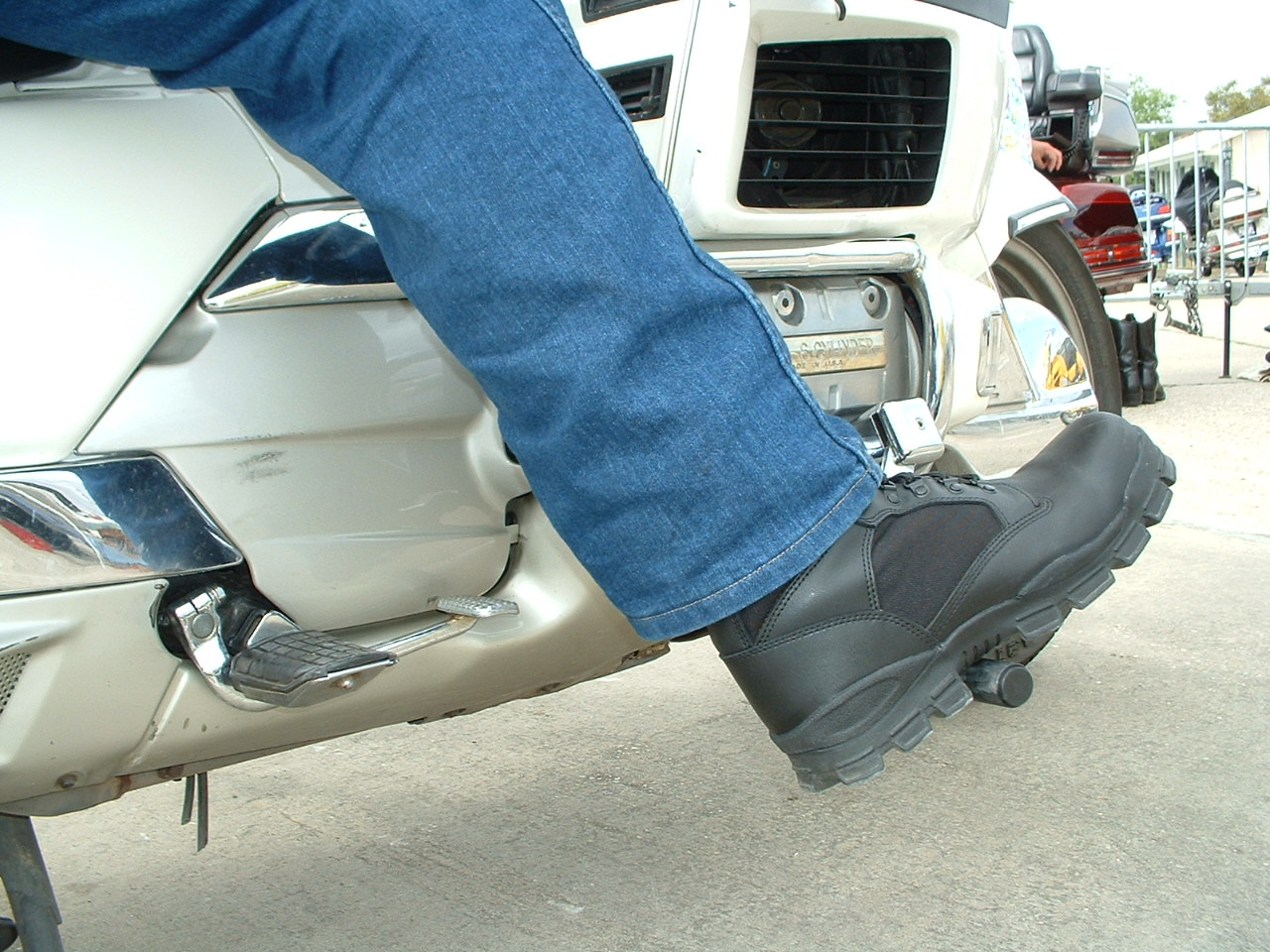 feet well ahead of your knees.

Model KA (& KB, KD)
above was designed for the GL1800 but is also being used by some '88-97 GL1500 owners. This rider's legs are below & away from the radiator's heat. Feet are ahead of the Model GA & GD position.
Three basic foot positions, starting with the most popular: AA tucks your legs behind the fairing and feet below the valve covers. GA spreads your feet more. KA, KB & KD spread your feet even more and forward.


Place Order