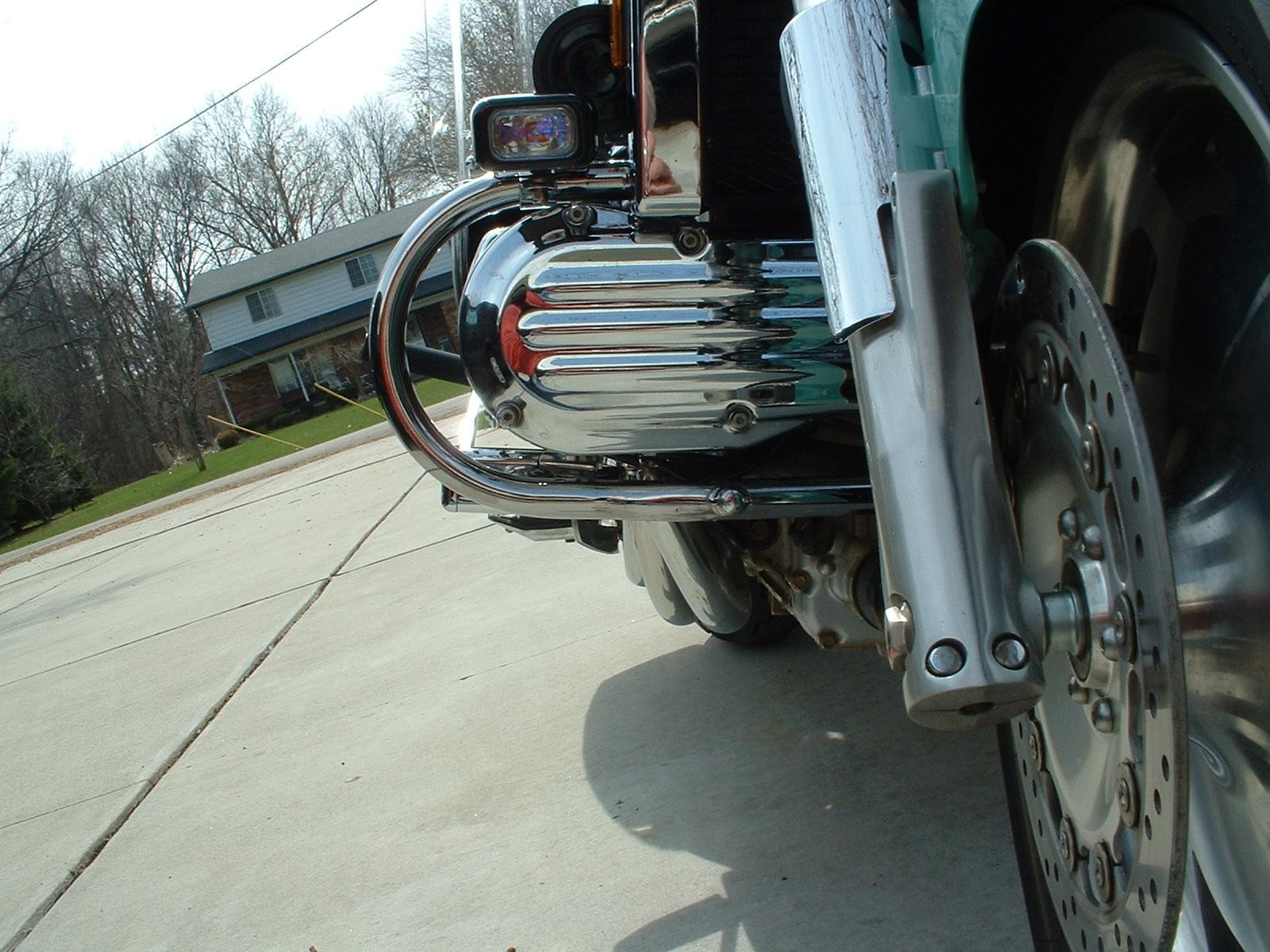 Stealth-like when not being used. Can you see the Mick-O-Peg here?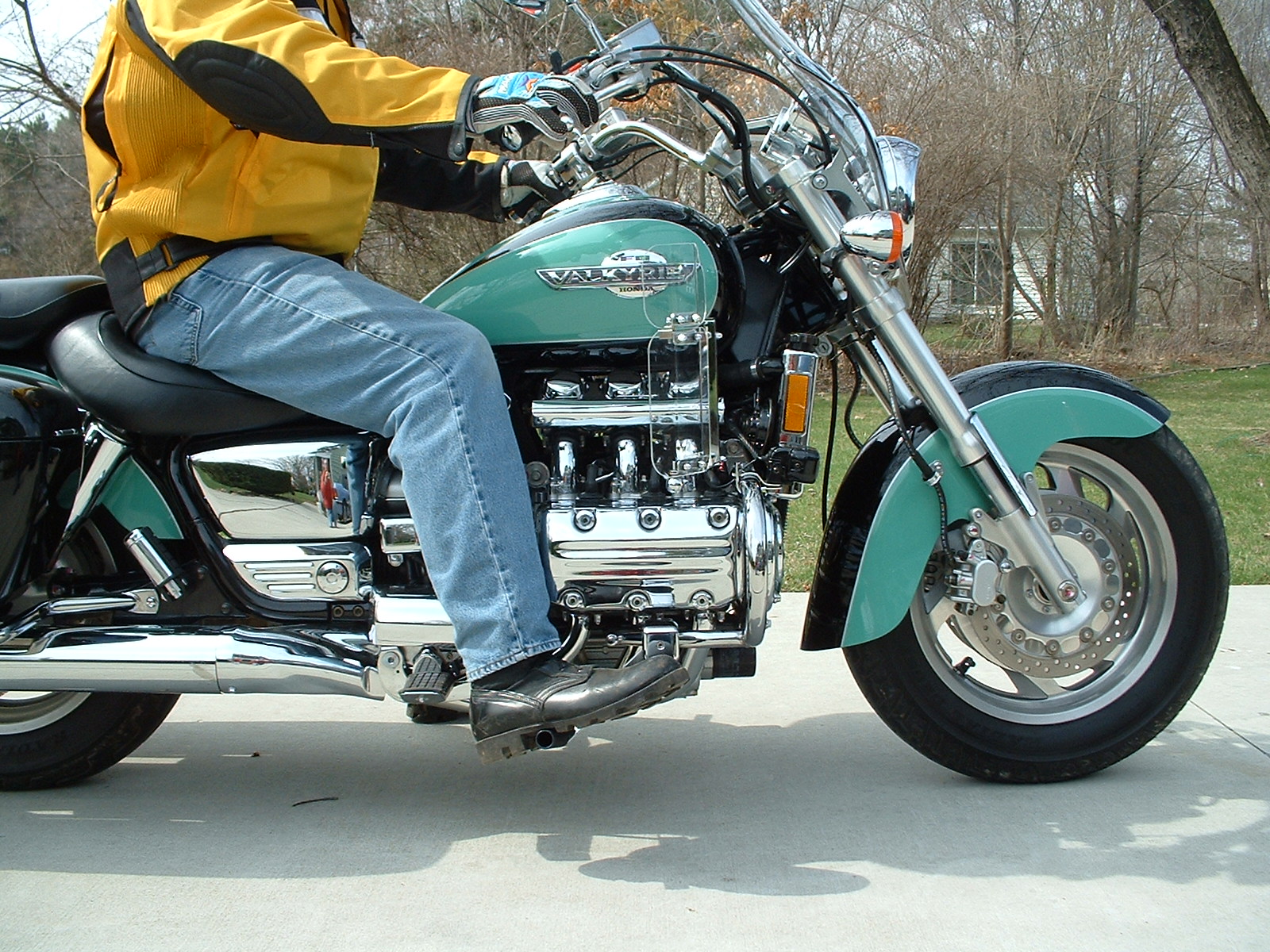 This 6'2" rider just installed his Mick-O-Pegs and is ready for cruisin'.
There is some choice when mounting the Mick-O-Pegs, but generally the peg is 6-7" ahead of the stock foot peg and about even with the bottom of the engine.

Rider 5'10" tall & 30" Inseam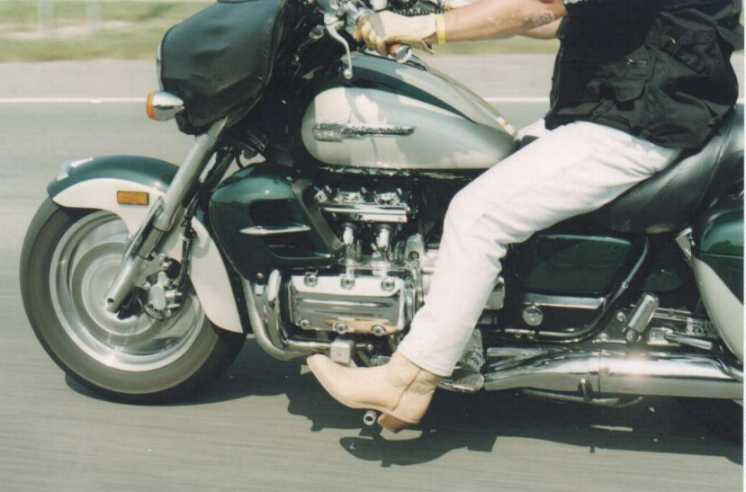 Because of where the Mick-O-Peg gets mounted, you have other options, but once you start using your Mick-O-Pegs you may not be happy with the other highway pegs.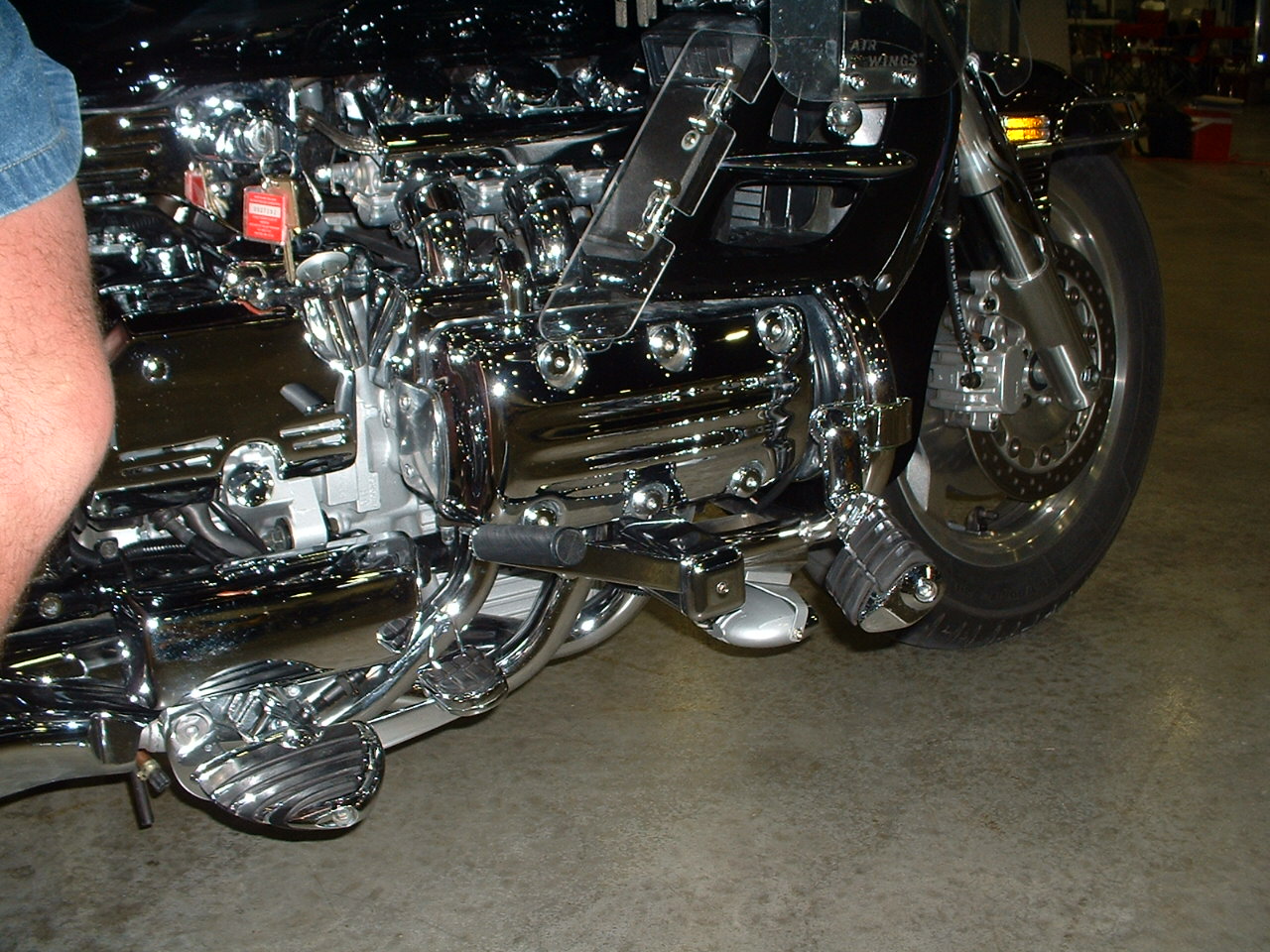 An Interstate owner just before his return trip to Washington from InZane. Which set of highway pegs do you think he used most on his cross country trip home - low and close in or OBGYN position?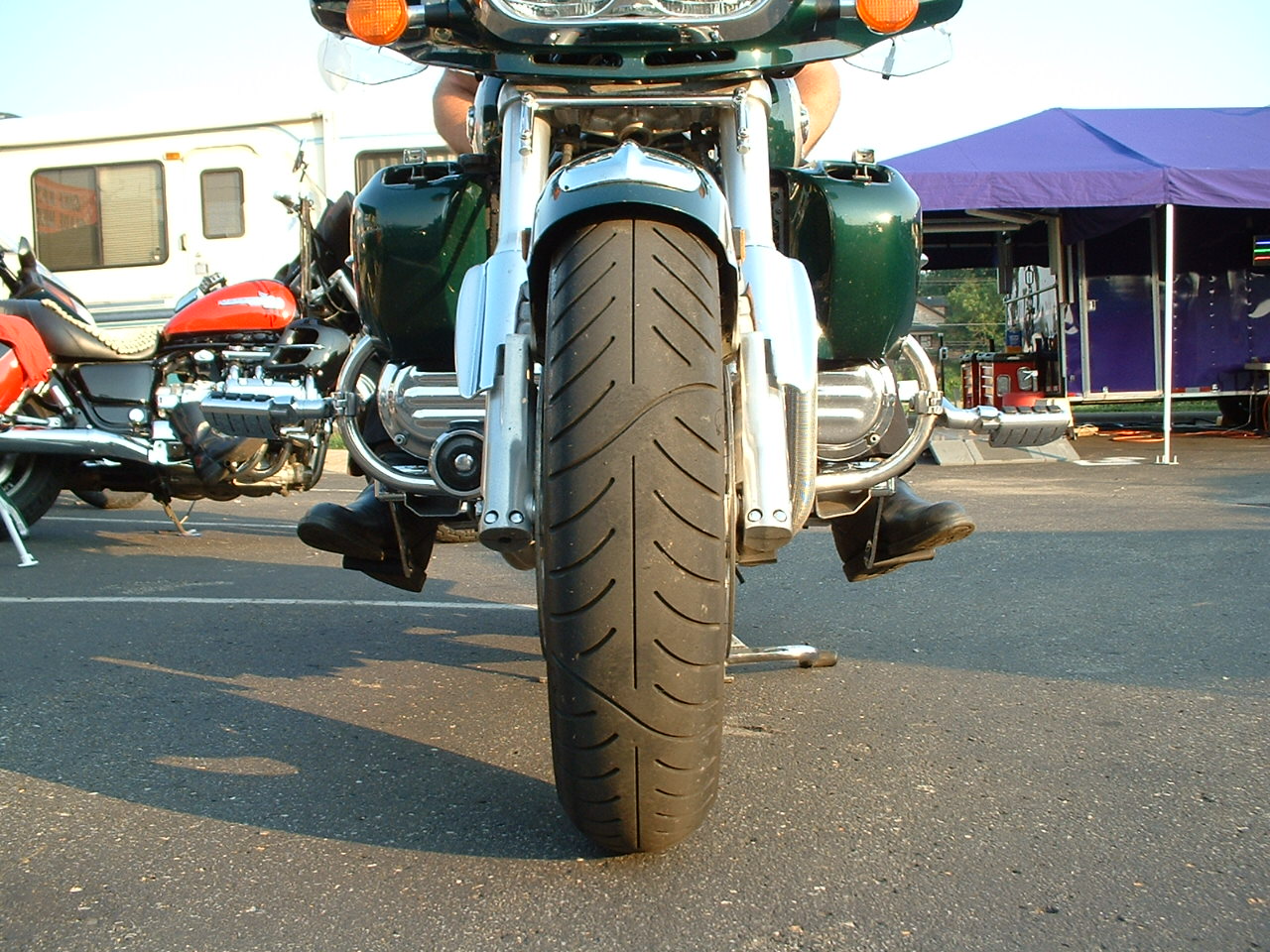 For the Interstate owner with Floorboards in place of the stock pegs, depending on the width our your floorboards, you may need to trim the back edge of your air scoops so the "block" can be mounted forward slightly to gain a little more clearance between your floorboard and the "leg" of the Mick-O-Peg.