Model GF - about 7" from the pavement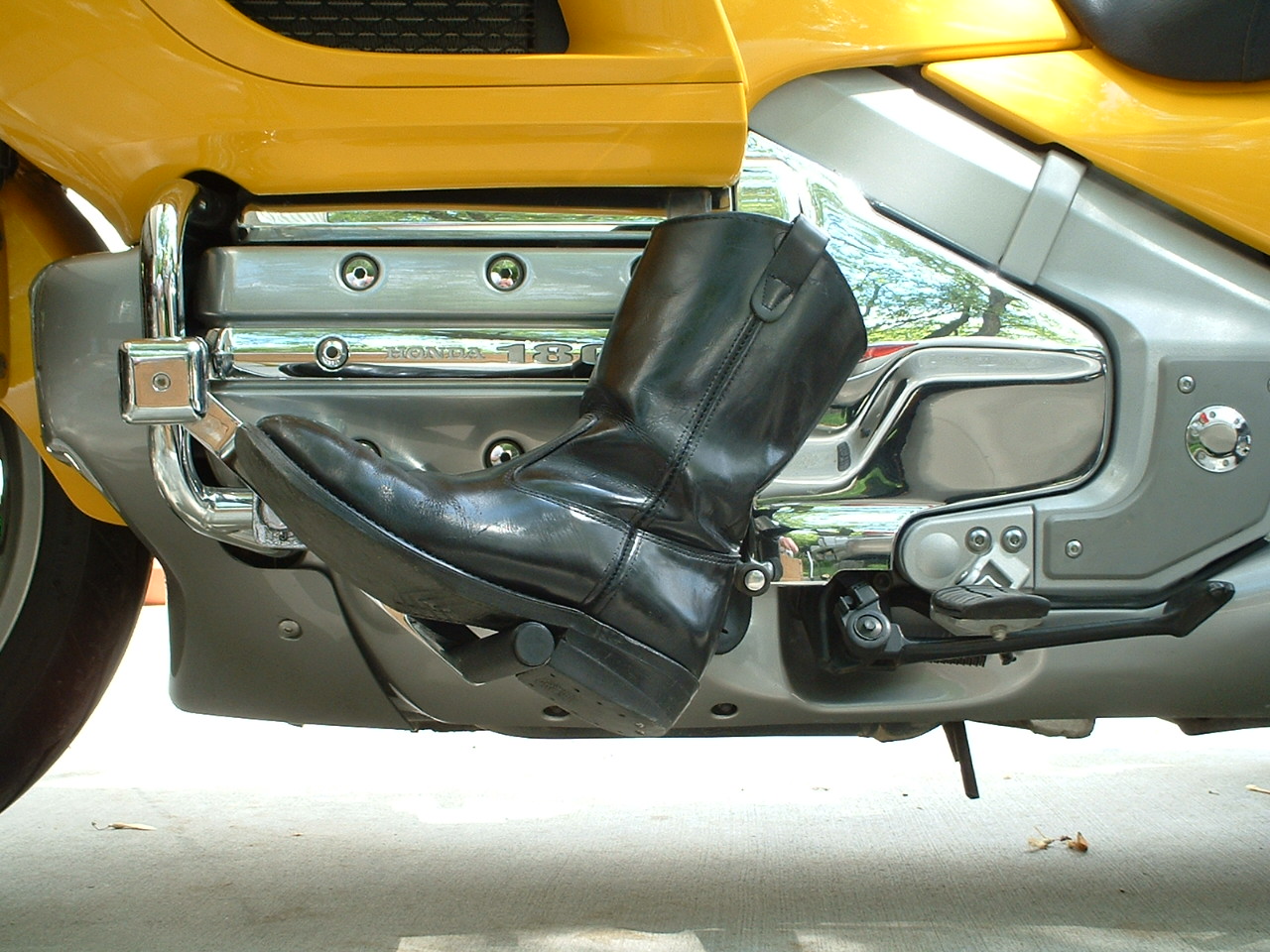 About even with the center bolt on the valve cover
By rotating the mounting block on the vertical engine guard, you choose how close your leg is to the valve cover. On a GL1800, with the block mounted square, the peg is about 2" higher and closer to the valve cover than Model KA (about straight leg for 32" inseam). It is similar on '98-00 GL1500.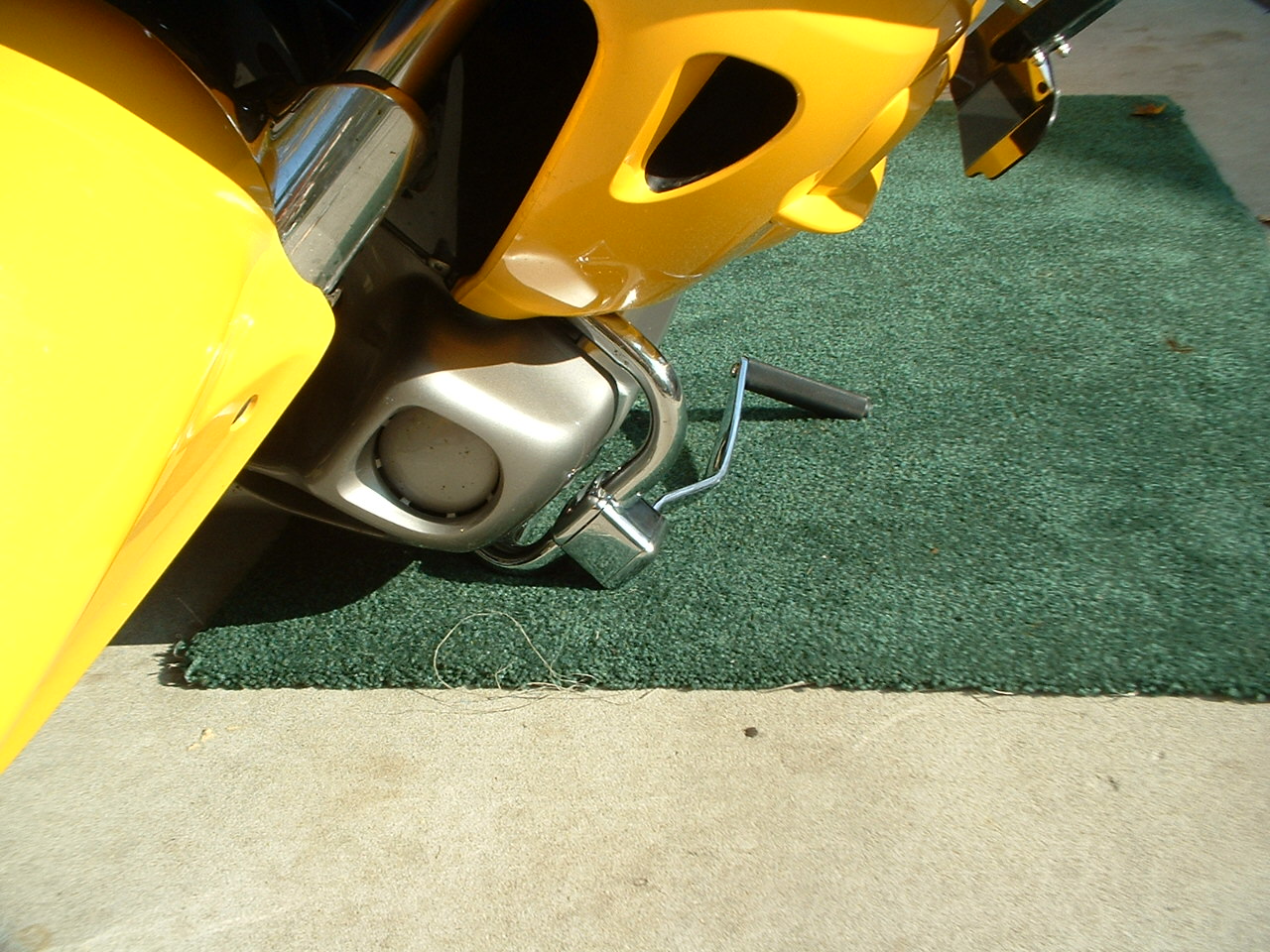 When Model GF & GQ are mounted this low, the mounting Block just touches. The end of the peg touched already and flexed in toward the valve cover, but does not touch it or cause any damage to the bike.
A very aggressive rider may drag the peg, which will grind as it flexes in, but not the Block, unless the Block is mounted a little higher.
Models EF and EQ provide a foot position lower and farther back than GF and GQ because the "E" legs are 3" longer than the "G" legs.