Due to an overwhelmingly positive customer response at the 2015 BMW
MOA National Rally in Billings, MT we completely sold out of our
1st production run of this newest Mick-O-Pegs Model TG
(for 2014-current BMW R1200RT).
Based on knowledge gained from doing Mick-O-Pegs installs at the
MOA Rally, we made a couple of design modifications.
A very special thank you to the valuable feedback & effort from our
Product Tester, George D.!
A limited 2nd production run, is now
available for purchase
.
This new Model TG mounts to your existing Exhaust mounting bolts and
has been designed to be compatible with all known engine guard setups
(as of late-2015).
Order now so you don't miss out on this 2nd production run,
released April, 2016!
Place Order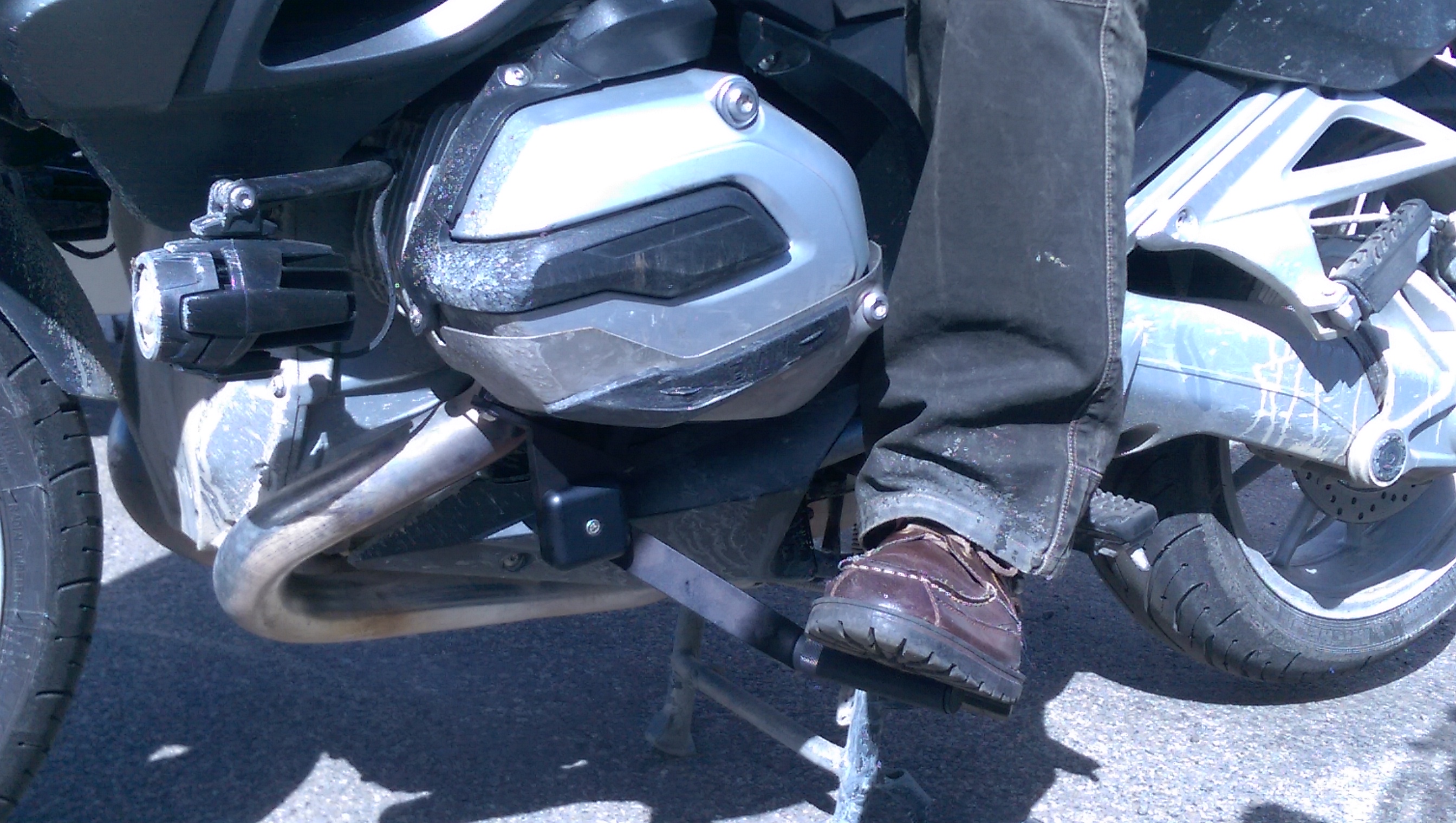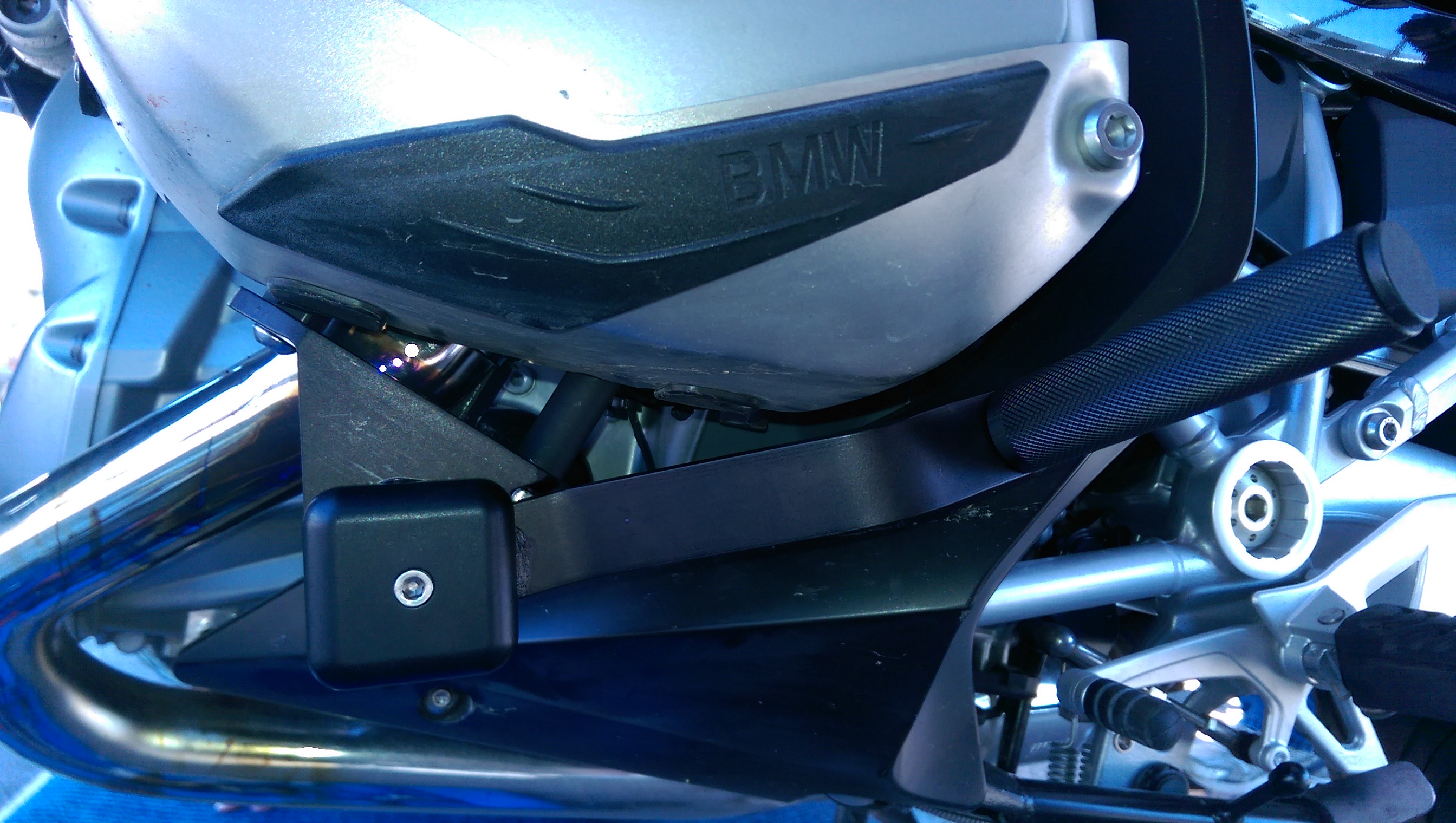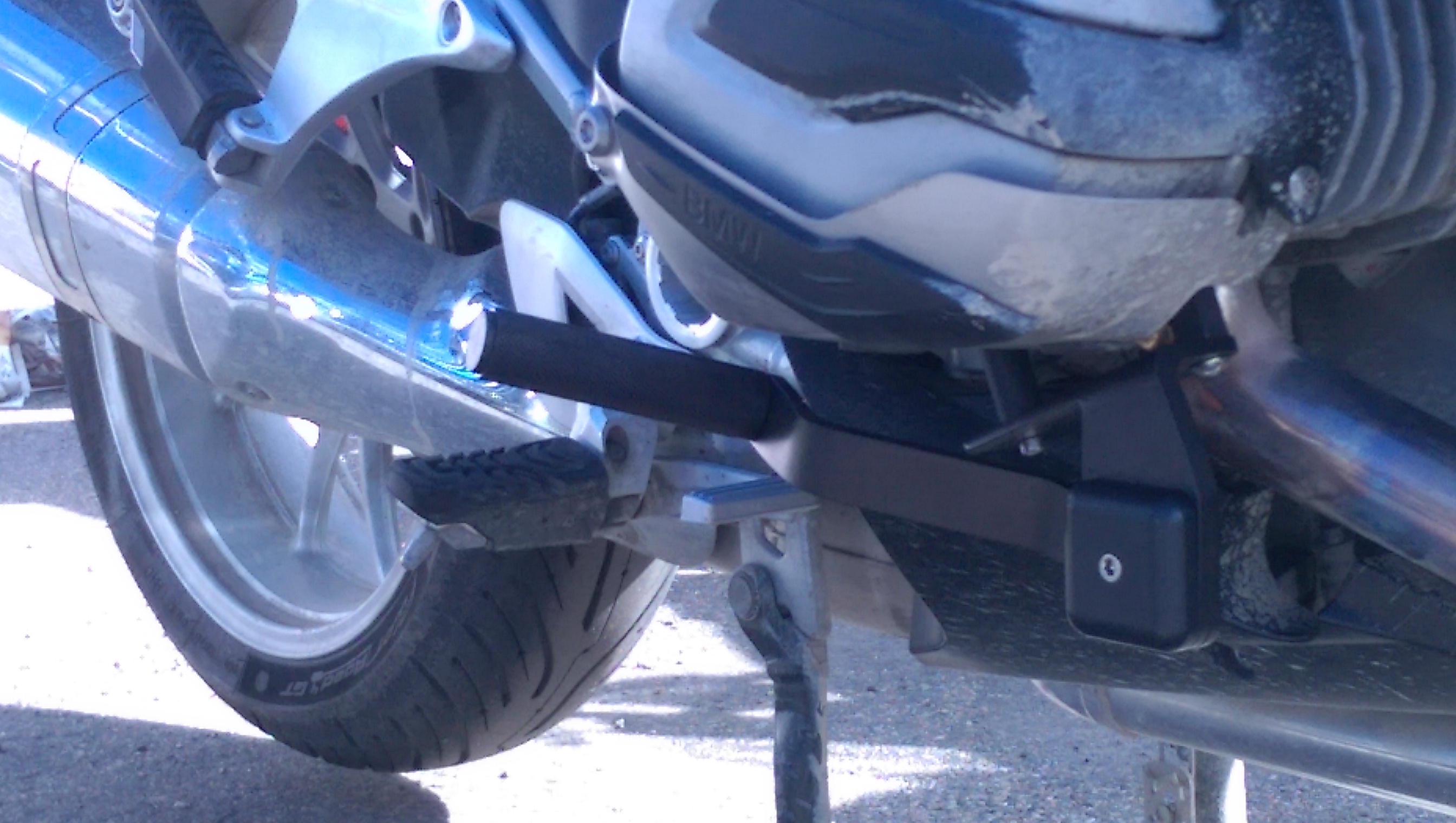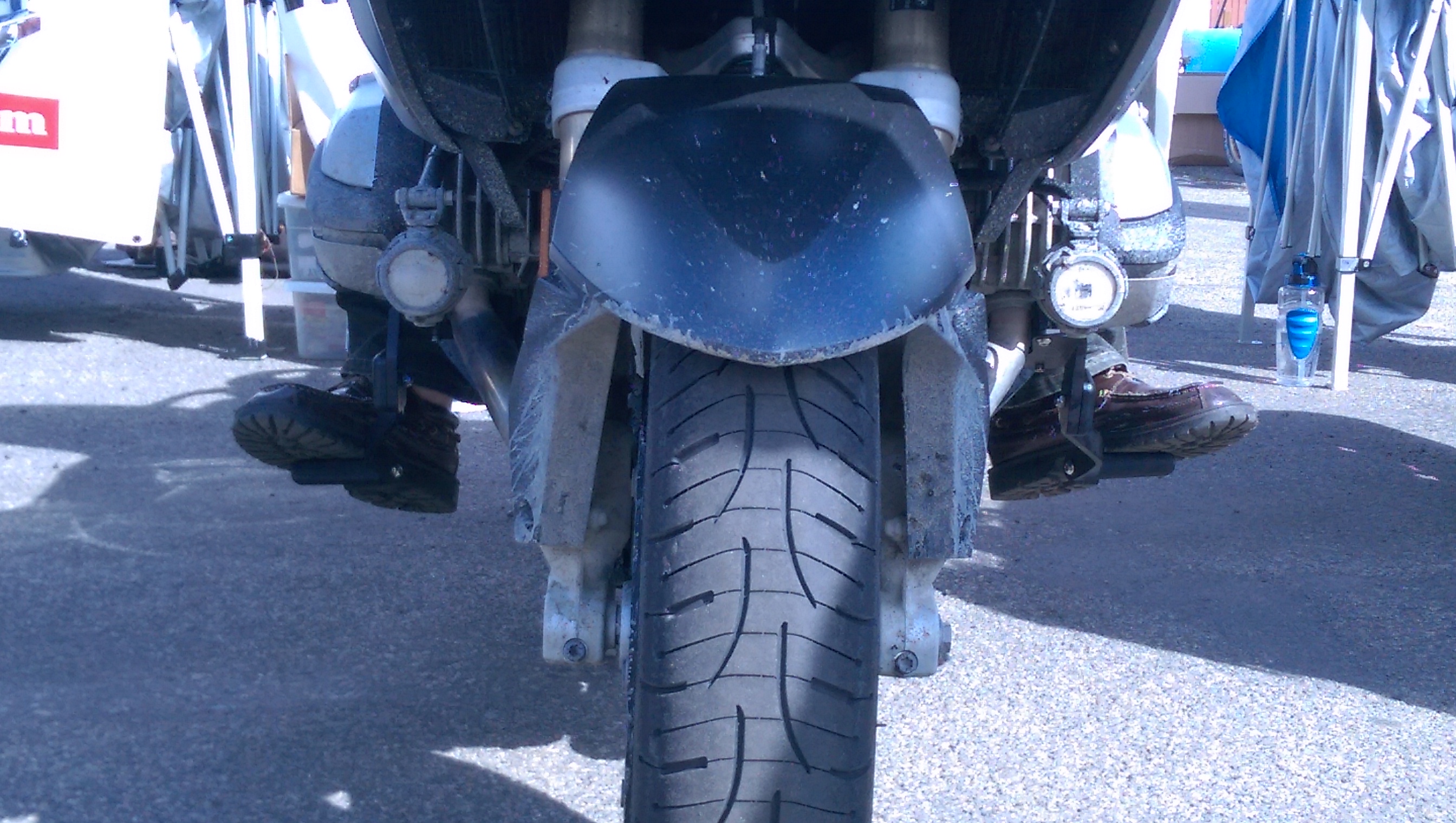 Place Order
Model TG is intended to be strong enough to provide a comfortable place
for your feet while cruising, yet able to 'bend or break away' in the event
your bike falls over and it is not equipped with engine guards that support
the weight of your bike. Our goal is that 'Mick-O-Pegs not cause any
additional damage' if a bike drop/accident happens.
If you have an accident and provide us with pictures and details of what
happened to the Mick-O-Pegs, we'll replace damaged Mick-O-Pegs parts at
no cost to the first few unfortunate riders who have mishaps.